Welcome Messages
Chairperson
Professor Michael C.F. TONG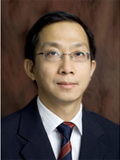 Huan Ying (歡迎) and my warmest welcome to old & new-comers to the Chinese University's Hong Kong Speech and Hearing Symposium.
Academics are often criticized as being complacent in their ivory tower. The Symposium 2016 aims to connect real life. The bouquets of free paper sessions; keynote sessions; hand on workshops; and poster sessions are exhibiting both the virtuality and reality, in that HKSHS2016 can only surpass its predecessor.
Join us now and let's start partying !
Vice-chairperson
Professor Andrew VAN HASSELT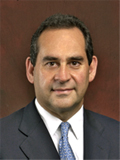 Friends and colleagues often ask me when the next Hong Kong Speech and Hearing Symposium will be held. I am happy to announce that HKSHS 2016 will be hosted by the Department of Otorhinolaryngology, Head and Neck Surgery of The Chinese University of Hong Kong on 22-23 October 2016.
I remember witnessing HKSHS's embryonal stage in 2010, when the Divisions of Speech Therapy and Audiology ran the first symposium of its kind in Hong Kong. At that time participants were mainly local experts and academics. Due to the success of this first meeting and increasing submissions received in 2012, participants enthusiastically engaged in parallel sessions. The good news spread and HKSHS 2014 drew experts from Australasia, Europe and the Americas and one day was clearly insufficient to cover all the intended material. HKSHS 2016 has evolved into a fully-fledged mature weekend meeting featuring free paper sessions, poster presentations, workshops, keynotes and much more!
The Greek word "symposium" is synonymous with a convivial party with social and intellectual discussions – you can expect to engage fully in this true spirit at HKSHS 2016. Make sure you plan early to be at our two-day Symposium from the opening keynote to the closing cocktail party.
I look forward to seeing you there.
Vice-chairperson
Professor Kathy Y.S. LEE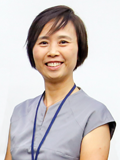 Friends from around the world, or as we call it here in Hong Kong, friends from the five lakes and the four seas, welcome!
It has come again to another season of harvest for the academic arena of speech pathology and audiology. I cordially invite you to come and experience yet another of our department's spectacular biennial conferences. The highlights of the Hong Kong Speech and Hearing Symposium 2016 I trust will not only be the sharing and learning opportunities, as I alluded to in previous years, but also a theme I coin "pushing and knocking". For those of you who are unfamiliar, "pushing and knocking" is a Chinese word whose etymology originates back to the Tang dynasty, where a poet by the name of To engaged in writing. To walked past a temple one evening which stimulated him to write; the poem read:
The bird rests in the tree beside the pond
The monk pushes the door under the moonlight
On contemplation, To thought the word 'pushes' was not quite right as it was rude to enter premises uninvited, so he changed it to:
The monk knocks on the door under the moonlight
But to 'knock' would disturb the tranquility of the evening. Being ambivalent about whether to use 'push' or 'knock', To met a general named Hon the next day. The two, although not having met before, discussed extensively and decided on the word 'knock', as it made more sense to 'knock' when paying a visit to a friend and to 'knock' would add just that little bit of excitement to the evening. To refined his poem, and the two later became great friends. I trust that the HKSHS 2016 will not only be a great event showcasing the great works, but also a platform to meet friends through copious opportunities to "push and knock"!
I look forward to seeing you there!
Vice-chairperson
Mr Terence K.C. WONG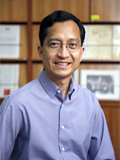 Welcome again to another year's Hong Kong Speech and Hearing Symposium! I gather this year the organising committee has put together an astonishing program, with leading experts in audiology and speech pathology as keynote speakers! Paper and poster submissions have also extended to Australasia, Europe and the Americas giving participants a fruitful weekend of knowledge and insight.
I speak from experience in attending previous HKSHSs that it is this discourse that provides the platform for communication with experts with high caliber and those with a slightly different angle in viewing something you do on a daily basis. Academic epiphanies don't happen on a daily basis and to be able to gather breakthroughs form around the globe to The Chinese University of Hong Kong is an invaluable opportunity not to be missed!
I've marked my calendar for the 22-23 October 2016. I invite you to do so too!